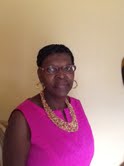 Psalm 121
If you read psalm 121 in its entirety we see
David assuring himself of help from God (v. 1, 2). He then goes on to assure others as well about this help which is also available to us (v. 3-8).
For the sake of space, I will just highlight one verse – which say
"
He will not let your foot slip— he who watches over you will not slumber
s"
If God keeps our feet from slipping we can translate this to mean that He will enable us to stand.

 

As you may be well aware there are situations that come upon us that will cause our feet to become shaky. We can be assured that God will not allow us to slip or fall.

 

This becomes possible only when we place ourselves completely in His care. His keeping power is available to us, but we must allow Him to do the maneuvering.
In those moments when we become weak, those are the moments we can see His strength in operation. When those hurdles come along especially those high ones that you are not able to jump over- do not panic- Allow God to take you over them. In those times when it becomes difficult to see where we are going, when we get thrown into valleys and unfamiliar terrains, know that God specialize in creating pathways for you that will keep you from stumbling.
Psalm 37:23-24 is a good affirmation of this truth- this is what it says: The steps of a man are established by the LORD and He delights in his way.

 

When he falls, he shall not be hurled headlong; because the LORD is the One who holds his hand.

 
I Love this.

 

Even when I fall, because I stray from the path He has created for me, I will not be hurled- or thrown headlong- That is brain damage!!!!
The remainder of verse 3 (Psalm 121) continues to say: He who keeps (protects, guards) you will not slumber.

 

In other words your guardian will not fall asleep-not even a light sleep or even doze off.

 

His watchful eyes are never closed.

 
Guess what if He does that for you, He does the same for your children.

 

God has no grandchildren; our children are also His children.

 

So Keep Pushing for them.